Our story begins when you scroll down
To be able to represent the high-quality production of ESTU BRODE, we decided to officially register the turkish word called "brokar (brocade)" which defined as a silk fabric made with gold or silver threads in dictionary. We have presented our embroidery products under the brand name called "BROKAR" to our valued customers.
ESTU Brode has always been one of the leading companies in the field of home textile with the production of its special designed products which are desired and approved by the various markets.
Our firm's first commercial activity has started 55 years ago in 1964 by our founder İbrahim Ertan. Our first store was located in the Bursa Grand Bazaar where we were producing and selling dowry goods.
Over time, our company has increased its production and product range with multi-head embroidery machines that are imported from Germany to adapt the latest developments and the conditions of the 70s.
In the middle of the 80s, we became institutionalized by investing in the production of embroidery, and our founder used his two beloved daughters initials to create our firm name called ESTU BRODE Tekstil Tic. San. Ltd. Sti. which is located in Uludağ (Gürsu) Industrial Zone.
Our company produced its best products under the brand name called "BROKAR" to its valuable customers by providing a wide range of products such as guipures, specially designed curtains, bedspreads, duvet covers, tablecloths, fancy embroidered curtains and quilted fabrics.
In the beginning of 90s, ESTU BRODE has strengthened itself more with the participation of our founder's children to our company. With the participation of young people, our company has started to export more of its products and targeted to expand its sales both in Turkey and abroad.
In the 2000's, ESTU BRODE has decreased its number of products in its portfolio to keep the customer satisfaction at the highest level without increasing the number of products by following the innovations to meet the demand of the changing trends.
Nowadays, our company targets to develop itself in certain embroidery products by maintaining the value of BROKAR brand name in its product range which includes products such as guipures, laces, specially designed and fancy embroidered curtains.
ESTU BRODE follows the latest technological developments and prides itself on sharing the best quality products with its valued customers. Our company has been a pioneer in the production of embroidery by producing BROKAR products which made our company to maintain its former customers and earn the trust of its potential customers.
Furthermore, our company has made itself a principle to use its experiences and investments to increase its business activities to boost its sales by adapting the motto; "we must make hundred percent efforts as long as there is one percent hope".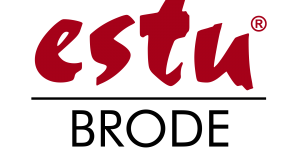 Follow us on social media!